Virtual meetings are essential to staying connected with your team and customers. Most business have the technology to run one, they're easy to schedule (no travel!) and are a good chance to build engagement, trust and ease among your team.

Here are some simple steps you can take to make sure the next virtual meeting you host will be the best one yet!
1. Preparation
Like the old adage states—failing to plan is planning to fail. Make sure you have a stable network connection, a quality camera and microphone. Familiarize yourself with the technology you choose. A good setup allows attendees to access platforms through mobile devices and computers, record calls and share screens. Technology with whiteboards and web polling would be a plus.
2. Set Virtual Meeting Guidelines
Hosting a virtual meeting requires some rules to make sure it runs smoothly. For example, ask attendees to check in five minutes early to give them time to make sure their devices are working properly, or mute their mic when someone else is talking to minimize background noise and distractions.
3. Prepare an Agenda
Prepare an agenda to keep everyone on the same page. It should include:
Role of each attendee and how much time they have
Key talking points
Starting and closing time
Relevant resources such as slides, documents and charts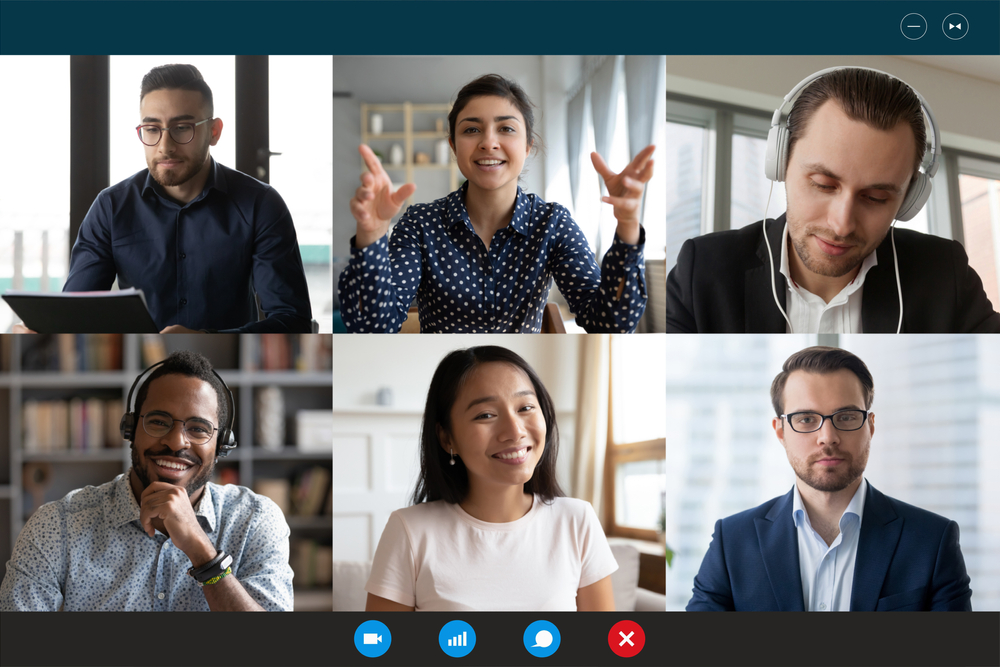 4. Encourage Engaging and Interactive Sessions
As with in-person meetings, it's important to make sure everyone has a space to speak. In a virtual setting the dynamics can be different: some people are less comfortable talking into a camera than others and may be less likely to speak. Implementing an 'everyone has five minutes to speak' rule can help everyone get a turn.
If you notice someone dominating the meeting or shying away from the discussion, take note and gently guide the conversation for example, ask everyone in the room to share an insight or scheduling some one-on-one time with quieter members after the meeting.
Virtual environments can be intimidating – don't forget to give attendees a few minutes to talk about their day, their weekend, anything outside of work to build rapport and help break the ice. 
5. Backup Plan
We've all been in meetings where a connection has dropped. Make sure to appoint a co-host to keep the discussion going just in case you're disconnected.
Not matter if you're a host or attendee, polishing your virtual meeting skills is definitely worth doing! A well-planned virtual meeting creates an excellent opportunity for networking, communication, and engagement. Taking the steps above will help ensure your next virtual meeting is a success!
About Logista Solutions
Logista Solutions is a nationally recognized leader in a broad range of technology management solutions. As one of the largest technology support providers in the U.S., Logista provides innovative and holistic solutions to help companies take control of their IT infrastructure and achieve better business outcomes. Popular services include Managed IT as a Service, VoIP and Unified Communications, Managed Print, Cloud Services and Asset Disposition.