Technology is a driving factor in small and medium-sized businesses opening new markets and increasing productivity. Today, businesses need a cybersecurity strategy to protect themselves, their customers, and their data from the growing threat of cybercriminals.

Here are some tips to help you beef up your cybersecurity:
Train Your Team
Establish basic policies for your team that include using strong passwords, internet use guidelines, and penalties for violations of your corporate policies. Establish rules for handling and protecting customer information and other critical data; then train your team so they understand your established cybersecurity policies.
Protect Your Network, Information, and Computers from Attack
Keep your machines updated with the latest security software, web browser, and OS. This is the best way to protect your business against viruses, malware, and other threats. Have your antivirus software scan drives after each update. Immediately install patches and updates as soon as they are released.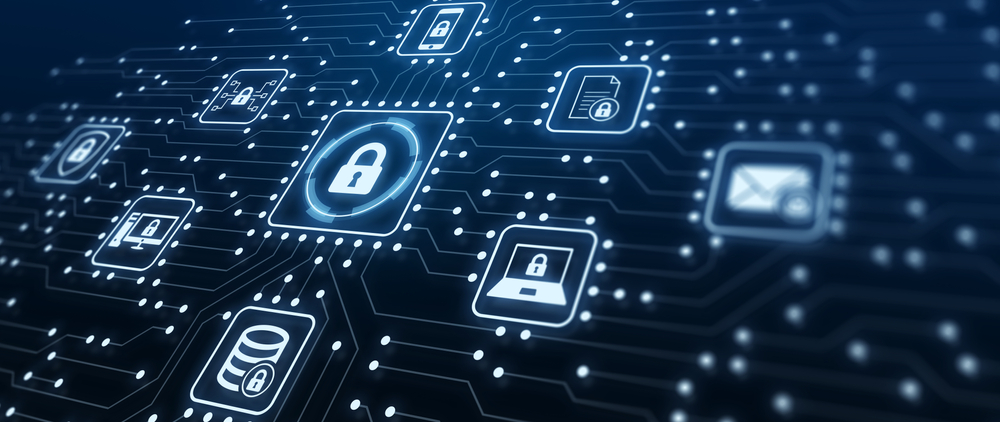 Provide Firewall Protection for Your Internet Connection
A firewall prevents outsiders from accessing the information on a private network. Enable your operating system's firewall or install third-party firewall software. For your hybrid and remote workers, ensure their home systems are also protected and secure.
Create an Action Plan for Mobile Devices
Mobile devices are management challenges and can increase risk, especially if they hold confidential information or can access your company network. Require users to password-protect devices, encrypt data, and install security apps to protect information while they are using public networks. Establish a procedure for reporting lost or stolen devices.
Back Up Important Data
Regularly back up data on all your systems. Critical data can include word processing, databases, financial files, electronic spreadsheets, HR files, receivables, and payables. Set up automatic backups whenever possible, back up at least weekly, then store files offsite or on the cloud.
Secure Your Wi-Fi Networks
If you have a wi-fi network, make sure it is secure, encrypted, and hidden. Set up your router so it does not broadcast your network name (SSID) and implement password-protected access. Change these passwords at least every three months. Consider implementing multi-factor authentication requiring additional information beyond a password for entry.
Today, it's crucial to protect your business from bad actors. Implementing these cybersecurity best practices can help keep your business network, systems, mobile devices, and data safe from cybercriminals.
About Logista Solutions
Logista Solutions is a nationally recognized leader in a broad range of technology management solutions. As one of the largest technology support providers in the U.S., Logista provides innovative and holistic solutions to help companies take control of their IT infrastructure and achieve better business outcomes. Popular services include Managed IT as a Service, VoIP and Unified Communications, Managed Print, Cloud Services and Asset Disposition.