Today, we're producing content at an accelerating rate. Digital documents stay around a lot longer than they did in the days of paper. According to the Association for Intelligent Information Management (AIIM) organizations expect that the volume of information will grow 4.5X over the next two years.

To conduct business effectively, it's important to have a document management system in place. Unaddressed document challenges can result in cluttered drives, "siloed" desktops, and unorganized databases. When information is scattered between individuals, locations, and teams, documents can get lost, outdated, and in the worst case, compromised.
Lost or incomplete information impacts productivity. In heavily regulated industries, unsecured documents can create compliance risks and financial liability. Compromised documents can be an even greater security risk if the information falls into the wrong hands.
What Exactly Is Document Management?
Document management solutions are rules governing how an organization manages, stores, works on and tracks its documents. Whatever the document type, the principals must remain consistent. The common components of a Document Management System (DMS) include:
• Storage – Centralized storage that is easy for authorized personnel to search and access.
• Annotations – The ability to add notes or comments.
• Check-in and Check-out – One-party editing ensures changes by different users do not overwrite each other.
• Version Control – Track and record changes in real-time so you can review history and roll back if needed.
• Audit Trails – Support compliance by enabling authorized users to see who has viewed or edited a document.
• Secure Access – Limit access to documents to authorized parties only. This is especially important in regulated industries.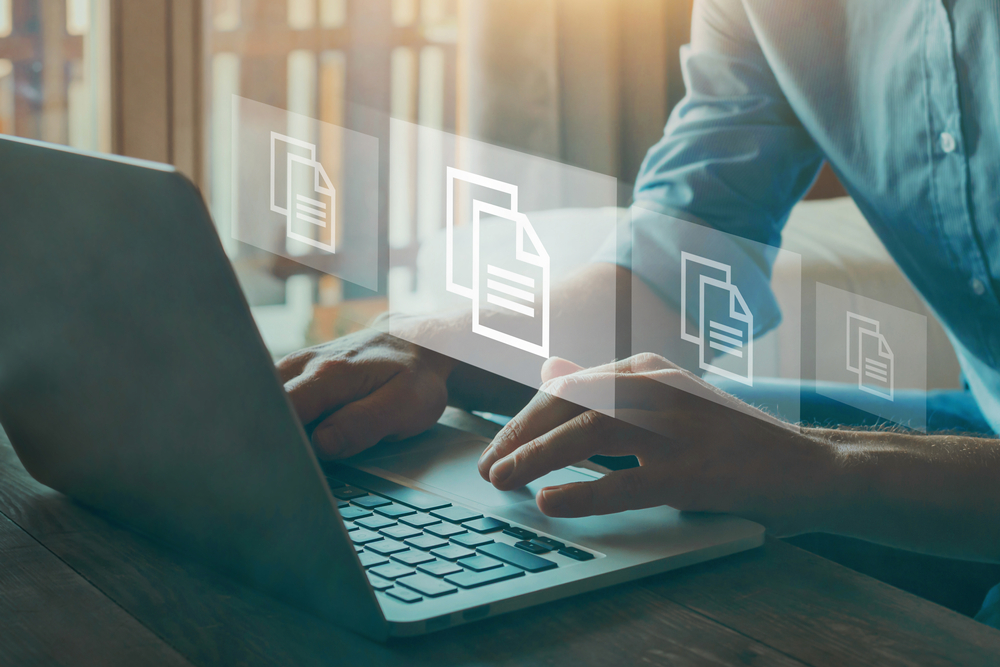 Key Benefits of Document Management
A document management solution is designed to make it easier to automate standard document management practices and procedures. Document management offers significant benefits, including:
• Transparency Enterprise-wide – A DMS centralizes all your documents ensuring your employees are working on the same information.
• Quick Search – The right system can make every document text searchable. That means you can use a title, keyword, or embedded metadata to quickly find exactly what you are looking for.
• Securely Share Data – If you're sharing your documents internally or externally security is key. A document management system can provide specialized functionality for this purpose, ensuring that it is shared for only a limited time, and enhancing transparency by logging who accessed what documents and when.
• Support of Compliance Efforts – Many document management systems provide audit trails i.e., logs of system activity, including document edits and login attempts. This can show auditors that your organization is following regulations and that your system security measures are working.
As we head into the new year, now is the perfect time to make the resolution to take control of your documents! A document management system will help streamline your workflows, improve security, support compliance, and boost productivity so you'll be on track for a strong 2023!
About Logista Solutions
Logista Solutions is a nationally recognized leader in a broad range of technology management solutions. As one of the largest technology support providers in the U.S., Logista provides innovative and holistic solutions to help companies take control of their IT infrastructure and achieve better business outcomes. Popular services include Managed IT as a Service, VoIP and Unified Communications, Managed Print, Cloud Services and Asset Disposition.